New Everton coach Ashley Cole has spoken about his relationship with compatriot Leighton Baines dating back to their time together in the England senior  national team when they were both fighting for the left-back berth in the team. Cole talked about his relationship with Baines in an interview with the official TV station of Merseyside giants Everton known as Everton TV.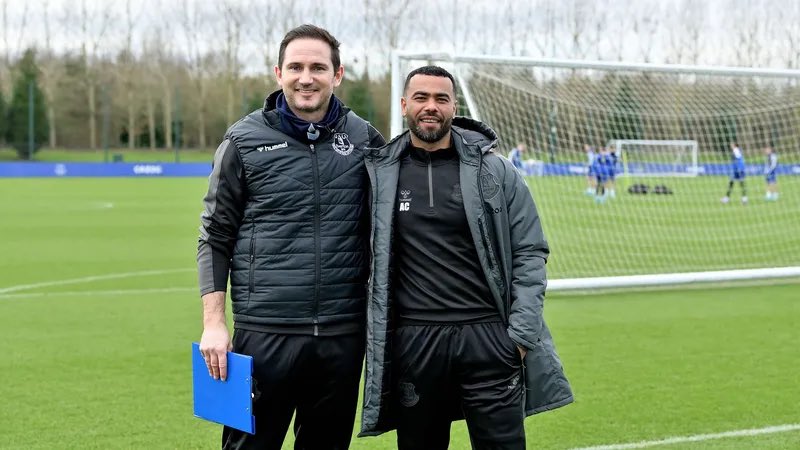 During the interview, Cole also described how it has been like to work with Leighton Baines. Former Chelsea and Arsenal left-back Cole joined the Everton backroom staff shortly after Frank Lampard was named the club's new manager. He would be hoping to pass his wealth of experience to the current Everton squad as they battle to win the points that would make them stay in the Premier League. They are currently one place and one point ahead of the relegation zone.
On Baines, Cole stated that he has remained friends with the Everton legend from their time in the Three Lions of England squad and that has nothing but massive respect for him. Cole further said that he's hoping to get an insight into his surroundings at Everton from Baines since he has been at the club for several years.
Leighton Baines spent several years in the Everton first team on the back of his move to the club from Wigan Athletic. Bainesreturned from football in 2020 and he was swiftly confirmed as a development coach at Everton. In a matter of months from his retirement from football, Leighton Baines had already started working with the various youth teams, but his job was a flexible one as he switched between the youth team set-up and the senior team set-up.
In recent times, Baines has been working with the Everton u-18 team alongside Paul Tait and he was part of their recent FA Youth Cup run.